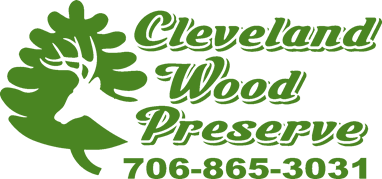 Here at Cleveland Wood Preserve, we treat our lumber onsite. Our chemical (NatureWood-CA®) is treated with Copper Azole type C (CA-C). CA-C is a copper-based waterborne preservative that provides long-term protection from rot, fungi decay, and termites for a wide variety of residential, commercial, and industrial building applications. We provide safe and long-lasting protection to the pressure-treated lumber we sell, making for excellent exterior construction.
Retention for Various Applications:
Above Ground: A retention level of .06 preservative per cubic foot (PCF) is suitable for decking, fence boards, hand rails, deck supports etc.
Ground Contact: A retention level of .15 PCF is suitable for fence posts, landscaping, piers, docks, etc.
NatureWood® Care and Maintenance:
For information on how to care for and maintain our pressure treated lumber, please visit NatureWood, click>>>